School picture day is coming!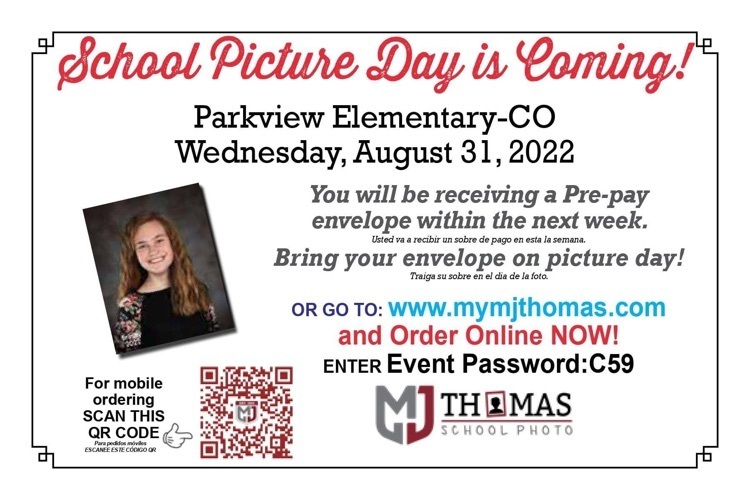 Lunch Menu Change for Thursday, August 25 The main dish will be a BBQ Beef Sandwich instead of a pulled pork sandwich.

Good luck to the cross country team who is running in Meeker. Don't forget to stop by the Rangely Junior/Senior High School this morning and watch the high school volleyball team. Their first game will be at 10:00 AM. Go Panthers!

Rangely Junior High Cheerleading Practice will start on Monday, August 22, at 4:00 PM. Athletes will need to have their physical and proof of insurance turned into the office before they can practice.

The Rangely Junior/Senior High School started school on Monday, and Parkview Elementary and the Early Education Center will have their first day tomorrow, august 17. This means students will be waiting at bus stops in the mornings and walking or riding their bikes to and from school. The senior high school also has an open campus for lunch, so many students also walk home or to stores for lunch. Please be extra careful as you drive when students are out and about. Thank you for helping us keep our students safe.

The RE-4 School Board Meeting scheduled for tonight, August 16, has been cancelled. Our next meeting will be on September 20 at 6:15 PM.

There will be a Back to School Night for the Rangely Junior/Senior High School tonight, Tuesday, August 16, at 6:00 PM. Following the back-to-school night, there will be a MANDATORY Fall Athlete Parent Meeting beginning at 7:00 PM. This will be for junior and senior high athletics.

A reminder that the Parkview Elementary School and Early Education Center Back to School Night will be held TONIGHT, Monday, August 15, at 6:00 PM. Everyone will join in the wood gym at Parkview for greetings from Principal Cantrell. After Mrs. Cantrell finishes, you are welcome to visit your child's classroom and drop off their school supplies. Classrooms at the Early Education will also be open once we are done in the gym.

Junior High Fall Sports will begin today, Monday, August 15. Please ensure your athlete has turned in their physical paperwork to the office. Junior High Volleyball will practice at Parkview at 4:00 PM. Transportation will be available for athletes. Practice will end early today at 5:00 PM. Junior High Football will start at 4:00 PM. Athletes will meet in the lower commons with their chrome books for impact testing. Junior High Cheer will have a meeting at 4:00 PM at the Rangely Junior/Senior High School. Junior High Cross Country will have a meeting at 4:00 PM at the Rangely Junior/Senior High School. Sports are open to all sixth, seventh, and eighth-grade students.

Just a reminder that there will be a Sixth Grade Open House today, August 11, at 4:00 PM. This will be for sixth graders and their families only. An open house will be held on Tuesday, August 16 at 6:00 PM for the whole Junior/Senior High School.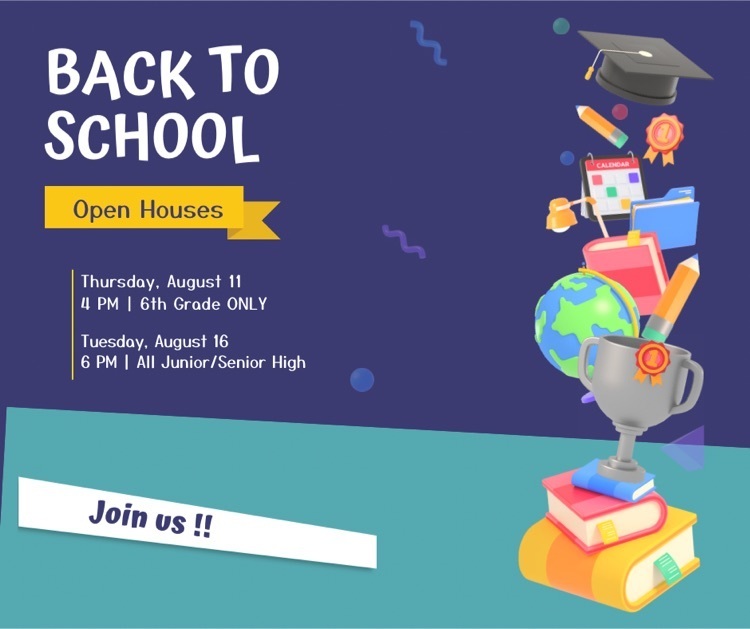 We flat out have some talented kids in Rangely! The art show at the Junior/Senior High School tonight was amazing.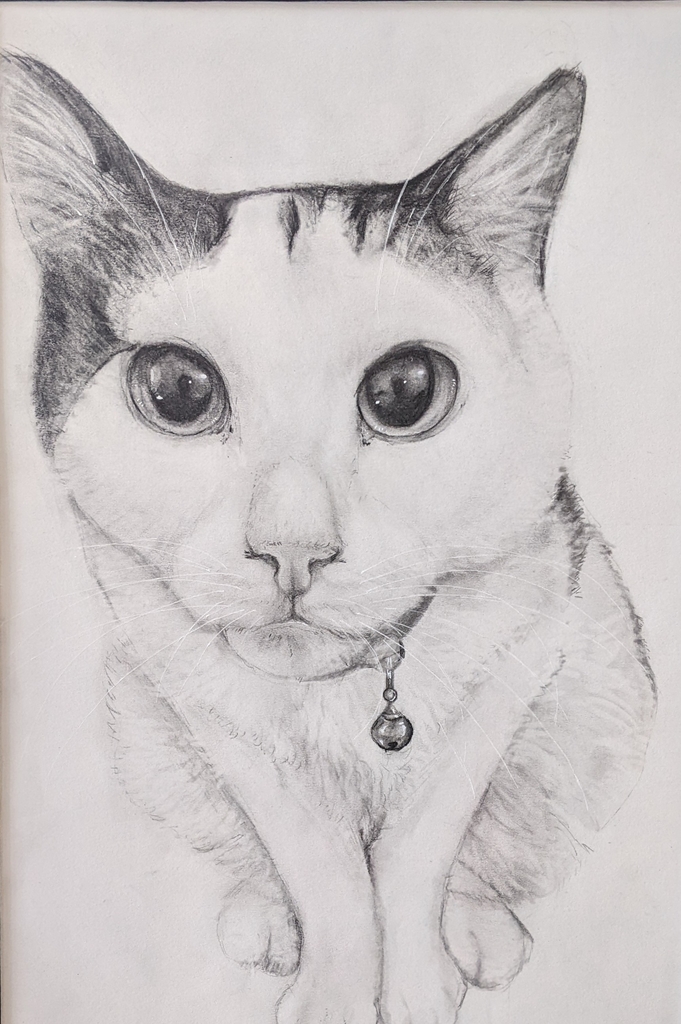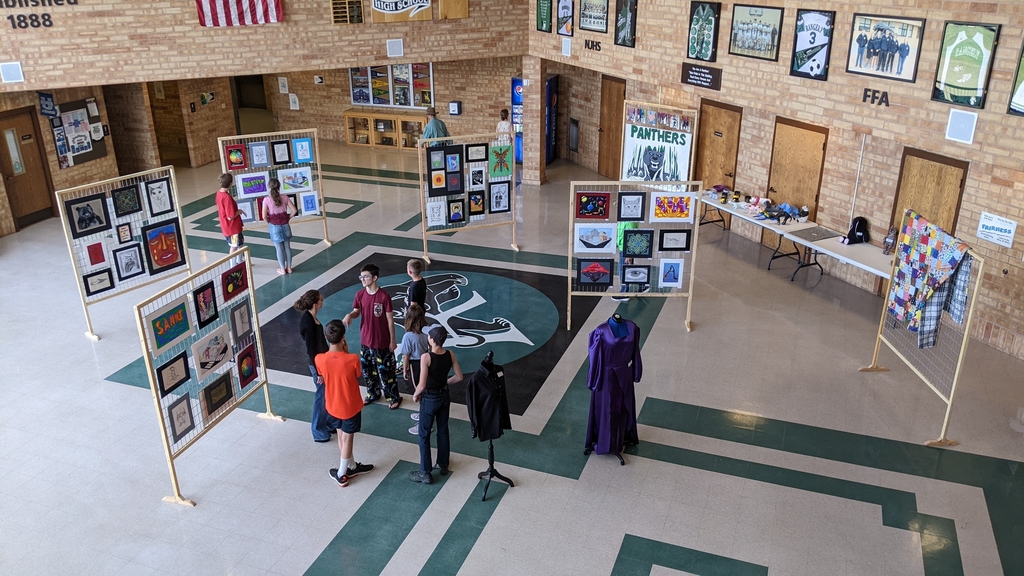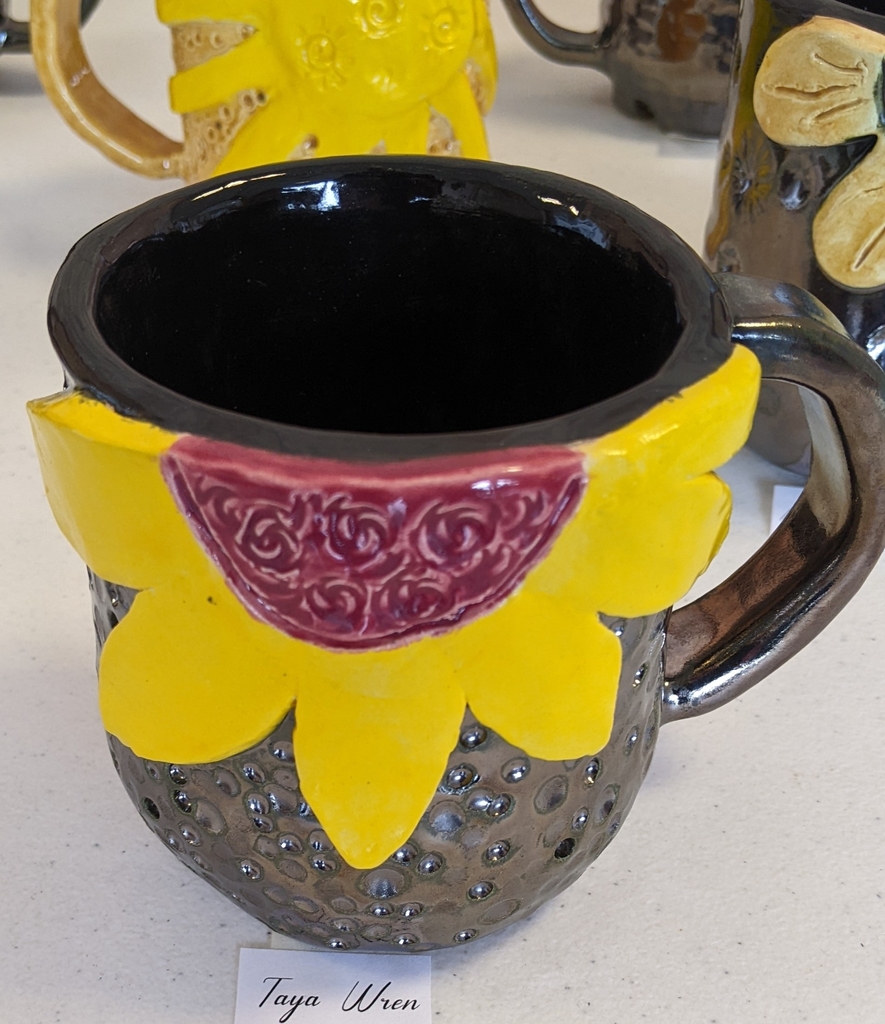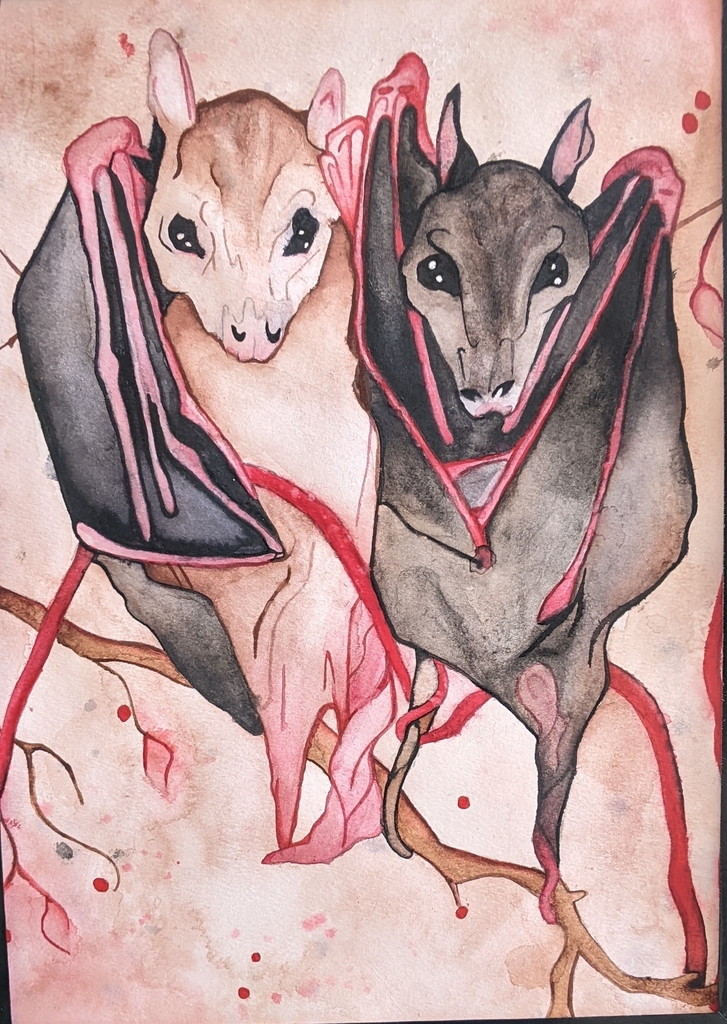 I was in each of the classrooms at the EEC today to share my latest 3D printed dragon. This was printed on my 3D printer, however I received a grant that will provide three new 3D printers for the district. The plan is to have the students use these 3D printers as a reward for reading. Remember, there is a strong correlation between home reading and academic performance.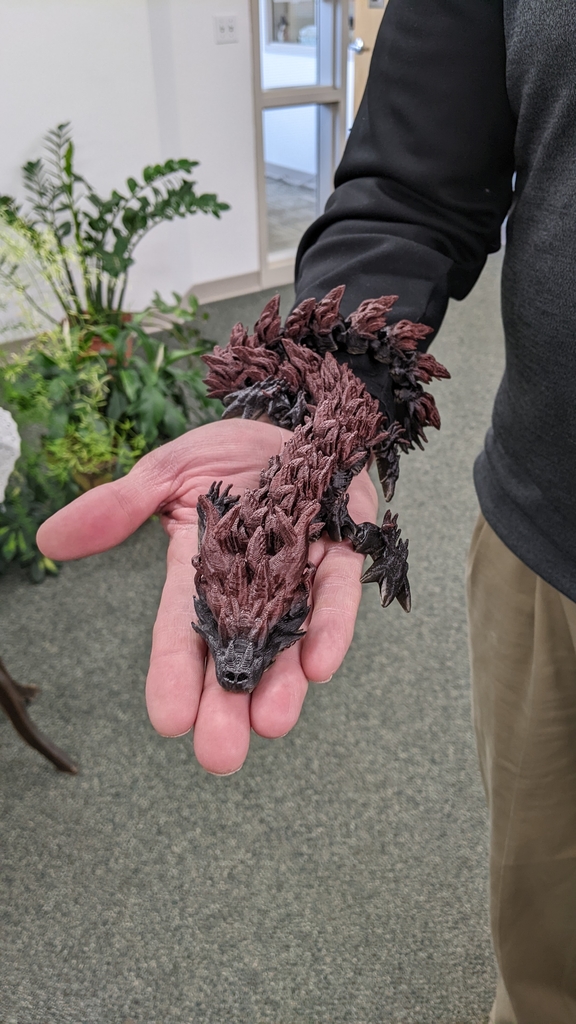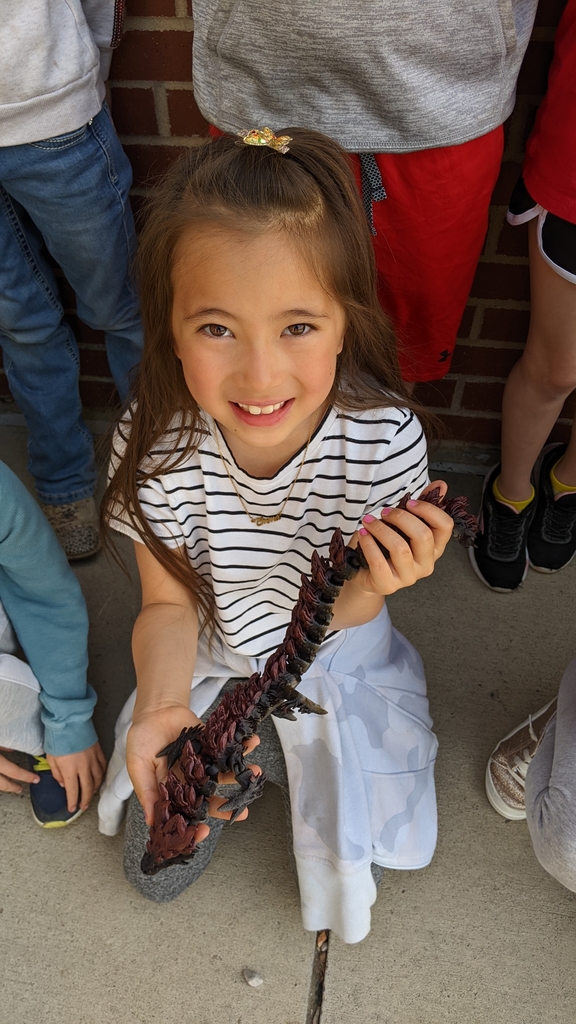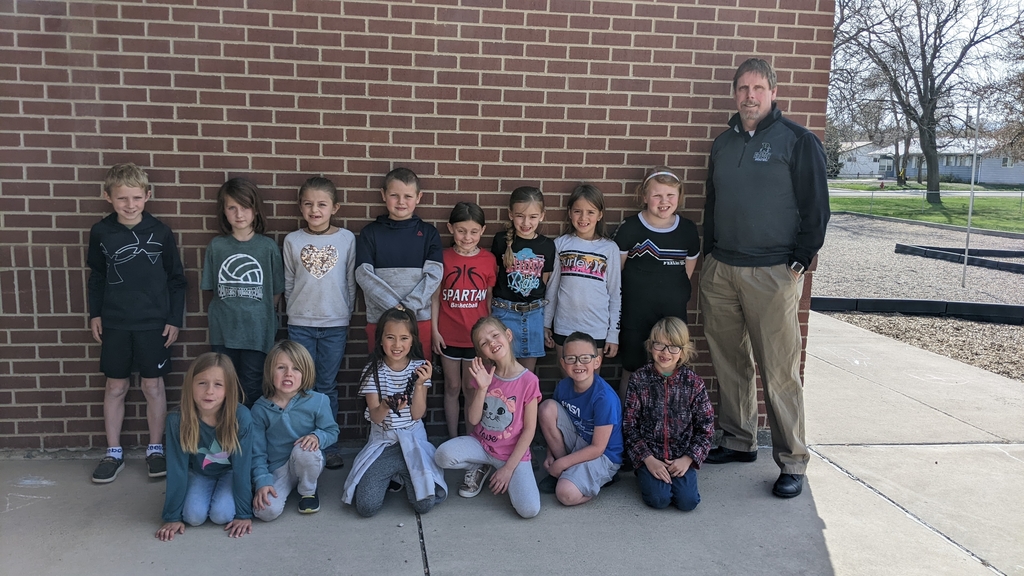 There is new artwork in the Rangely Junior/Senior High Library thanks to Freshman Ashlynn Ducey, Miah Wren, and Miley Chism. We have very talented students.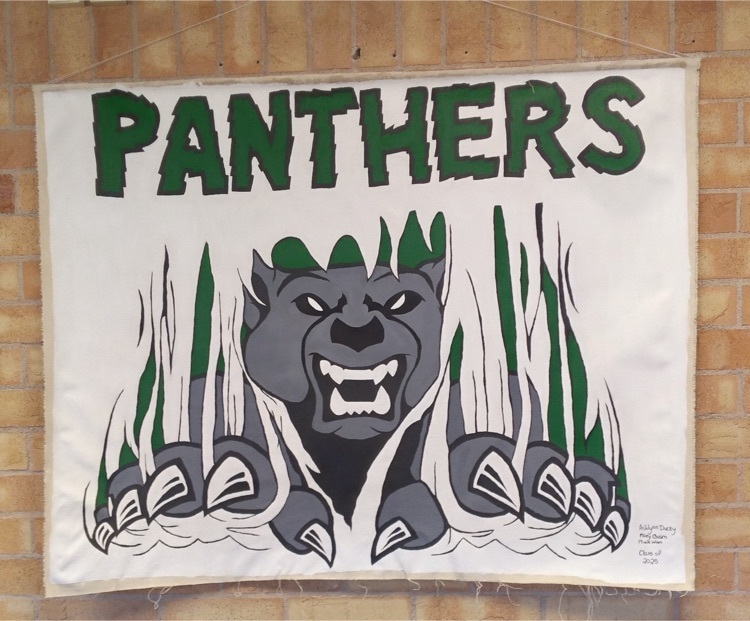 On Friday, March 11, 10 students from the Rangely High School FFA attended the District CDEs in Hayden. Three students competed in events. Paola Munoz was runner-up in the creed speaking contest and received the gold standard. Kastyn Dembowski was elected as District One Executive Committee Member, and Ryann Mergelman was elected District One President. They will serve these positions during the 2022-2023 school year.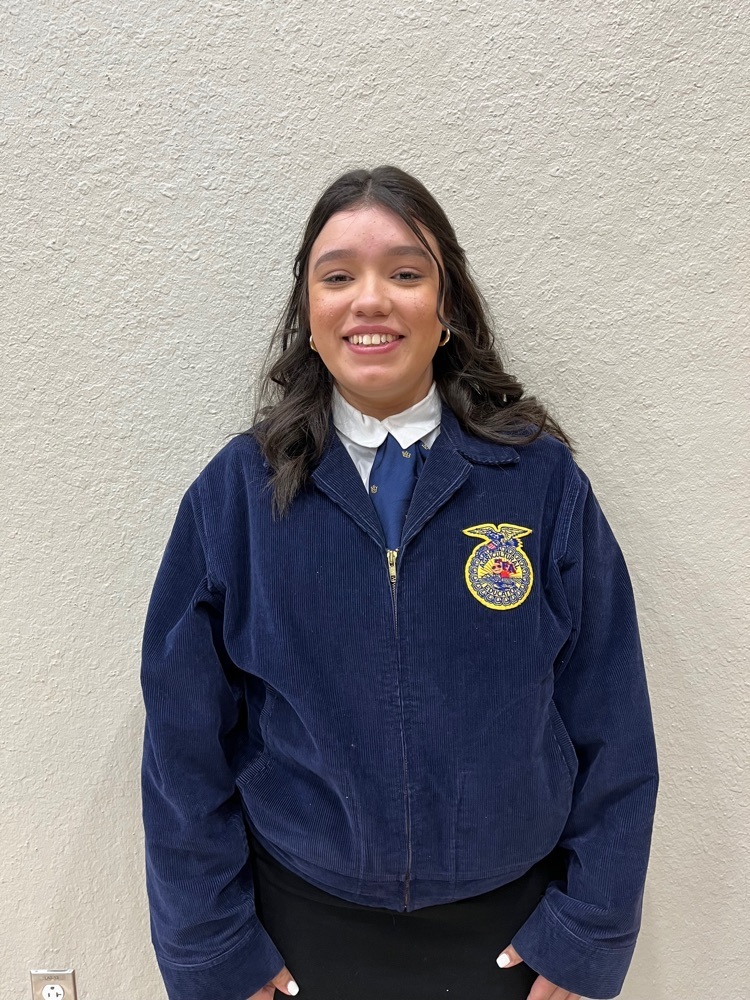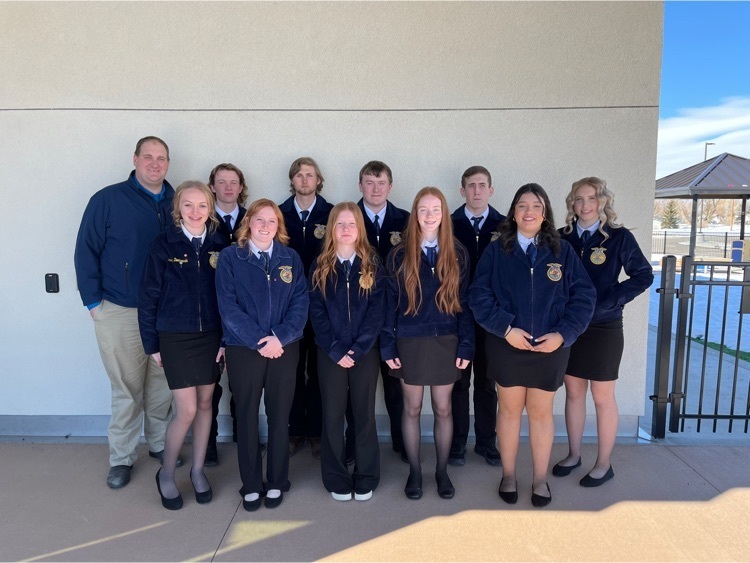 It was a fun-filled week of enjoying all things Dr. Seuss at the Early Education Center.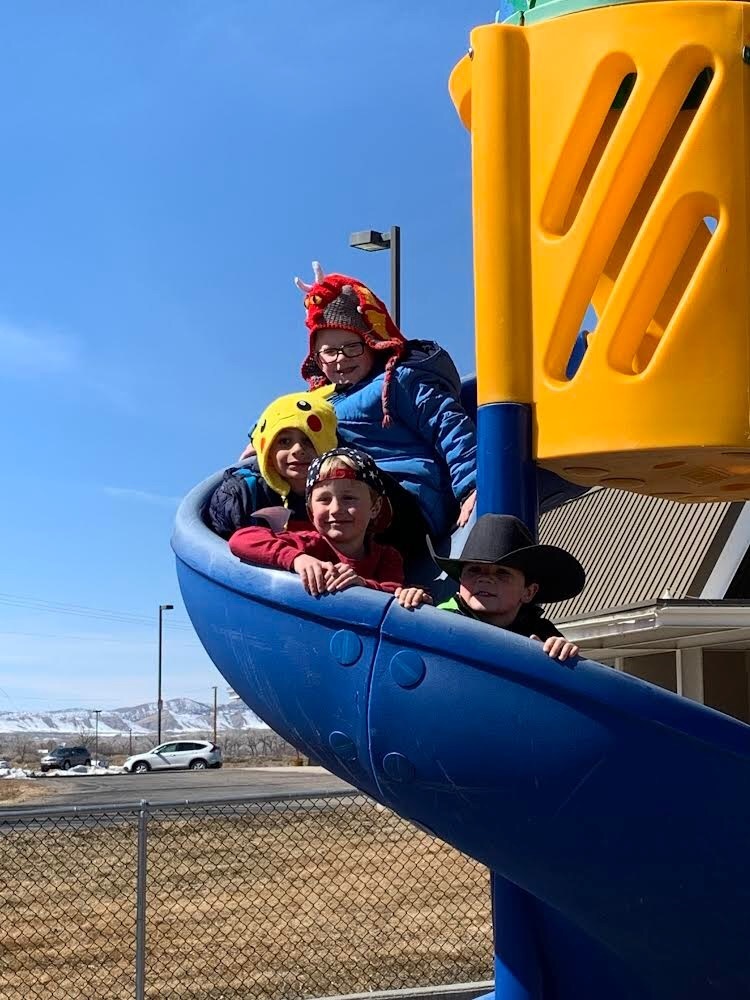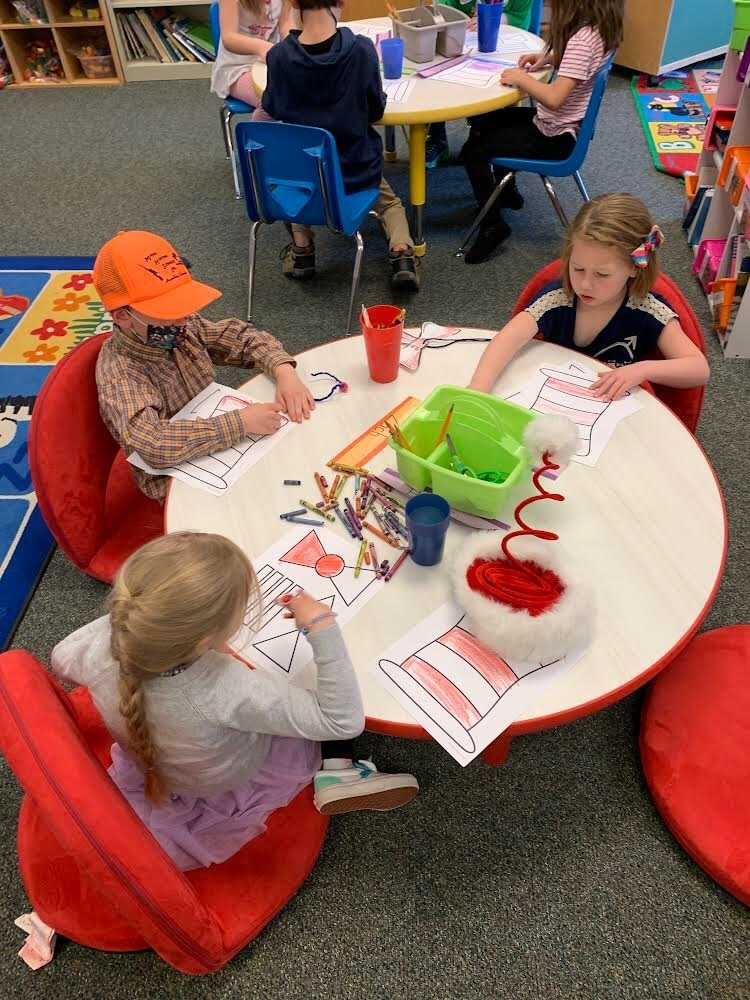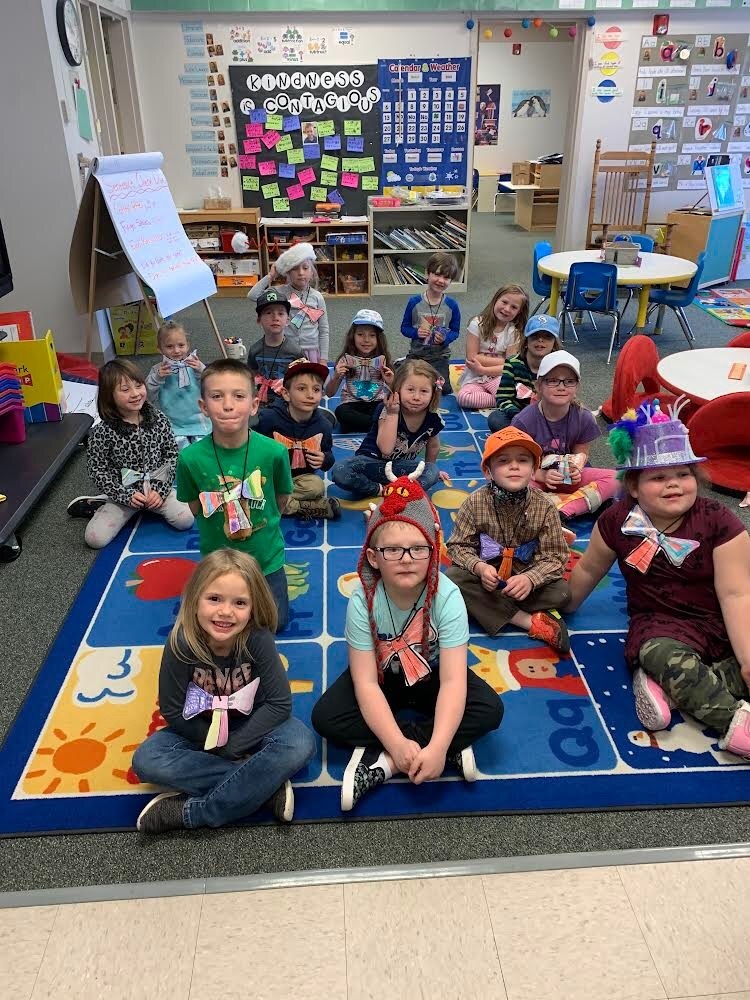 The junior high art students have been making mugs out of clay. Pictured below are mugs from the seventh-grade art students. They worked hard to make beautiful mugs and are very proud of their work. Some of the mugs will be displayed during the Rangely Junior/Senior High Art Show on Thursday, April 28.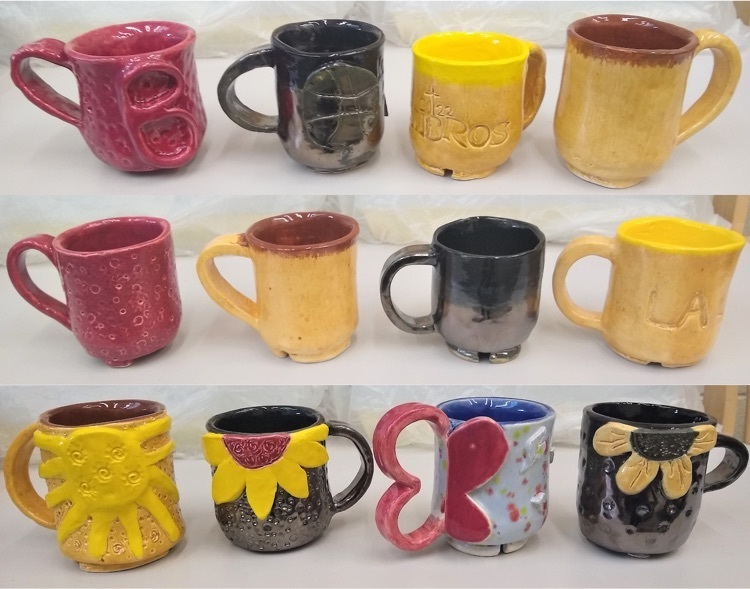 Things were a little wacky this Wednesday at the Early Education Center.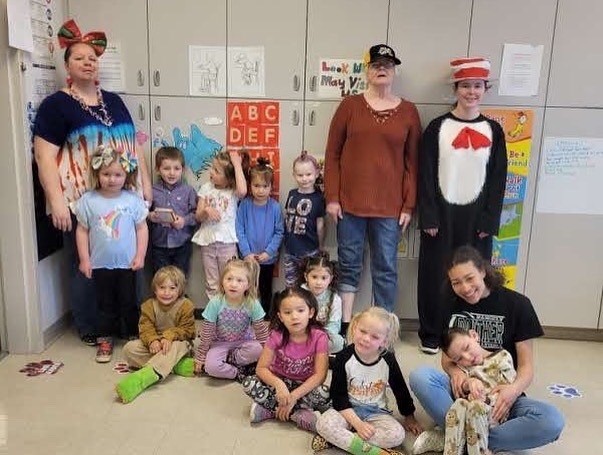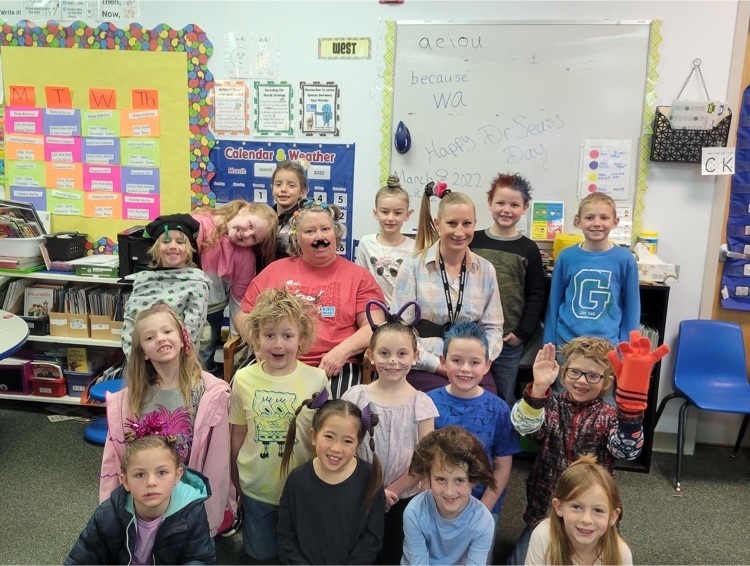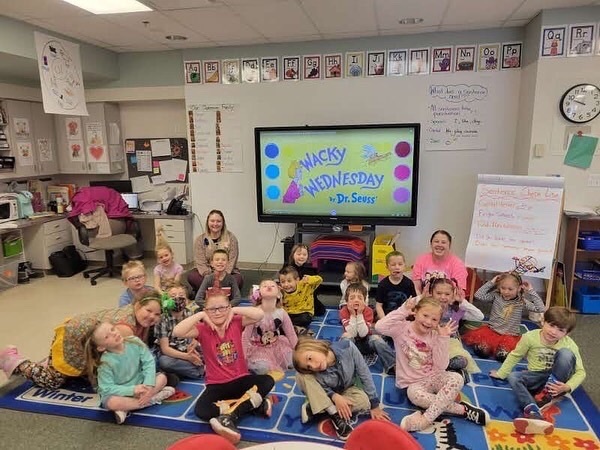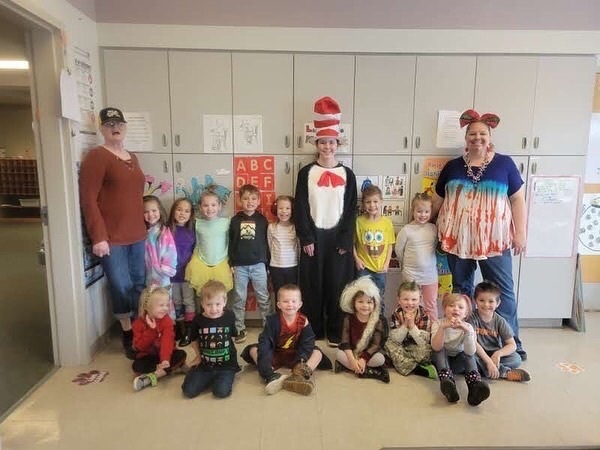 Today was the 100th day of school for Rangely's elementary students. In kindergarten, students dressed up like they were 100 years old and participated in counting to 100 activities throughout the day.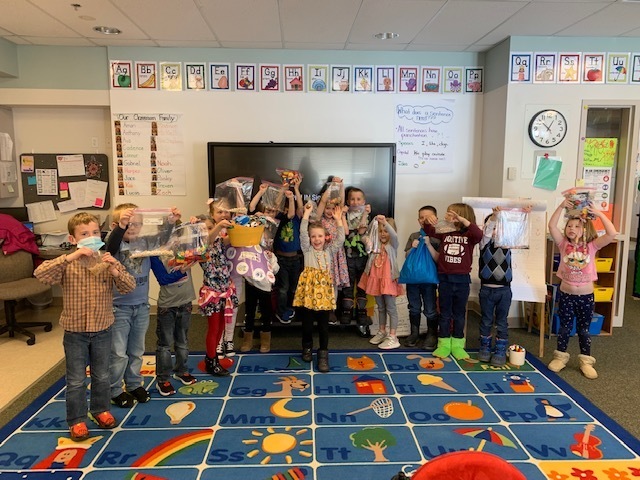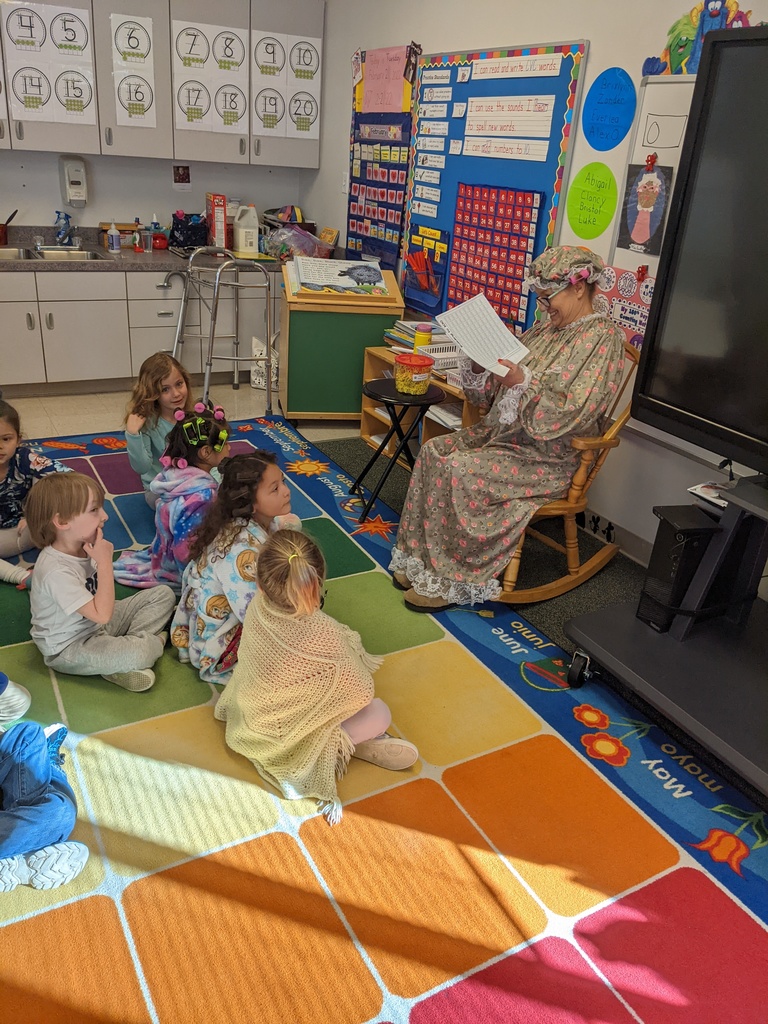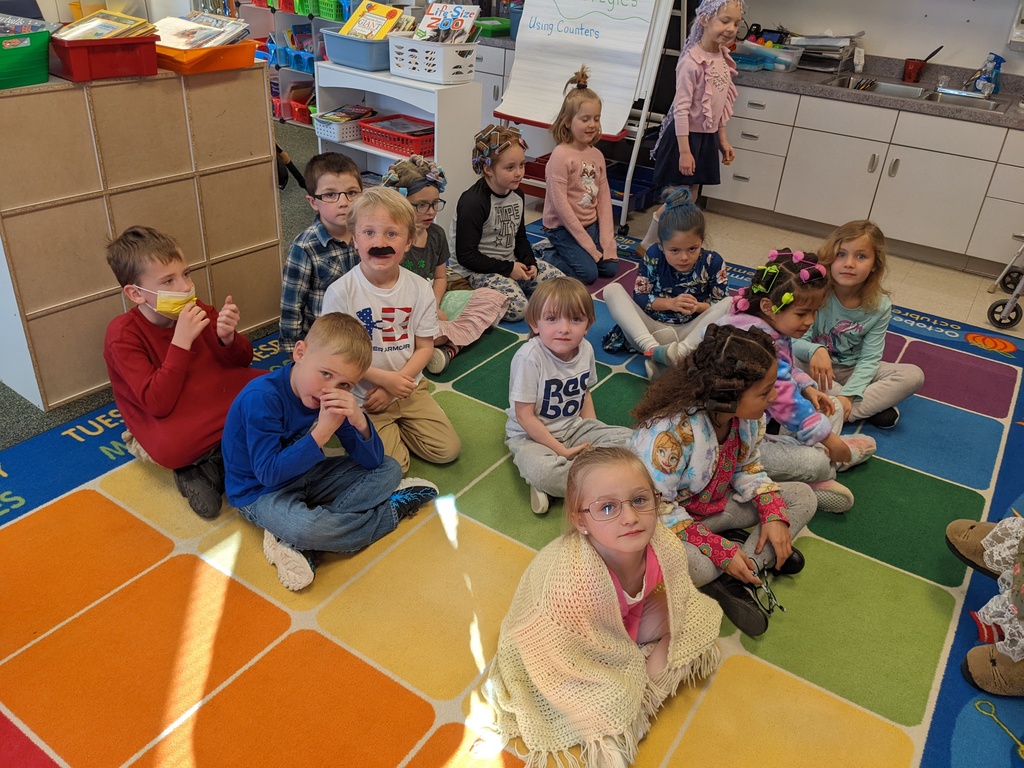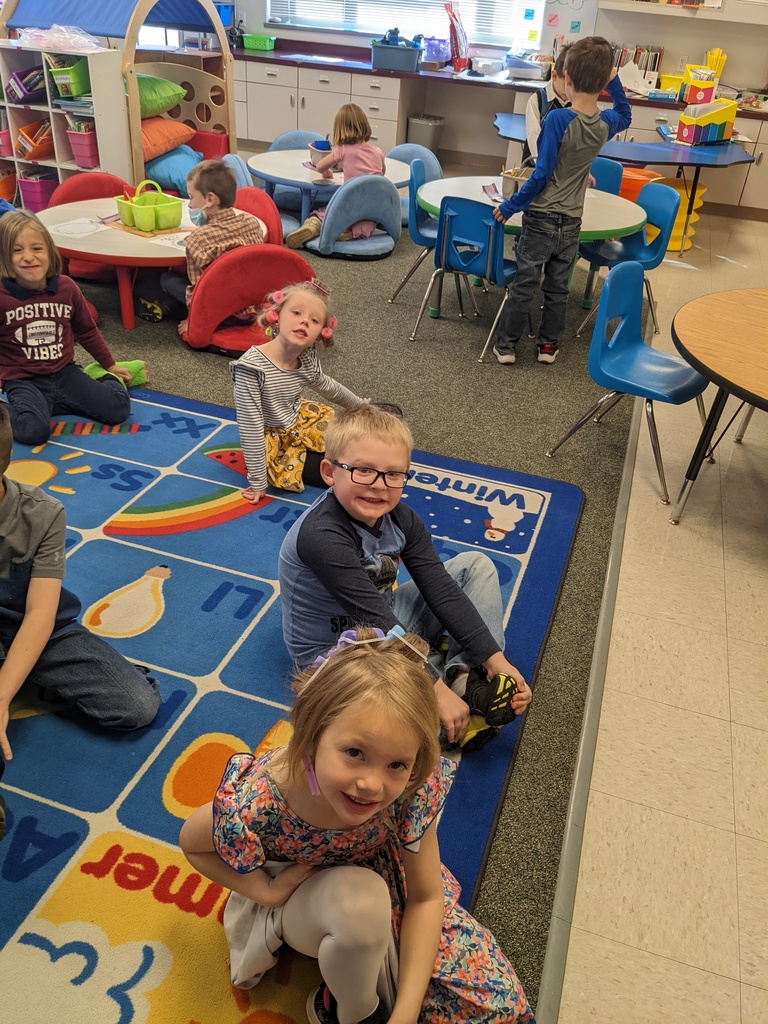 Second graders ended the week by picking a book to take home and keep. Thanks to generous sponsors, the second graders get to take home a book for their home collection every month.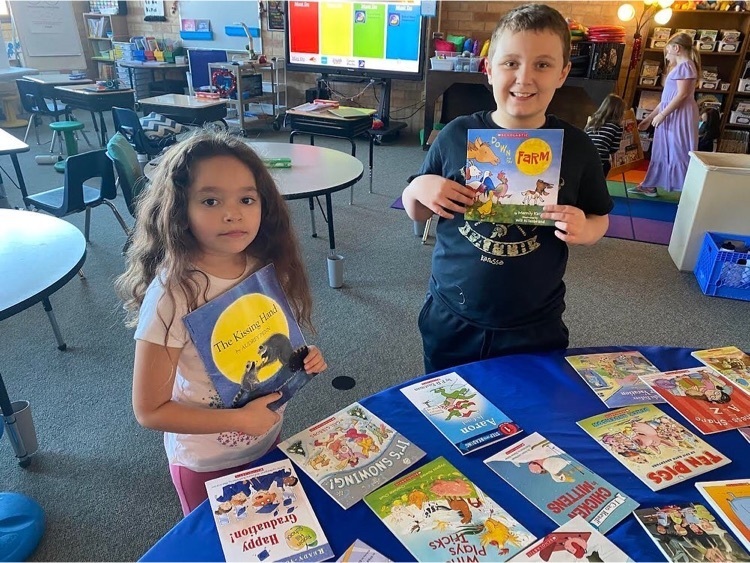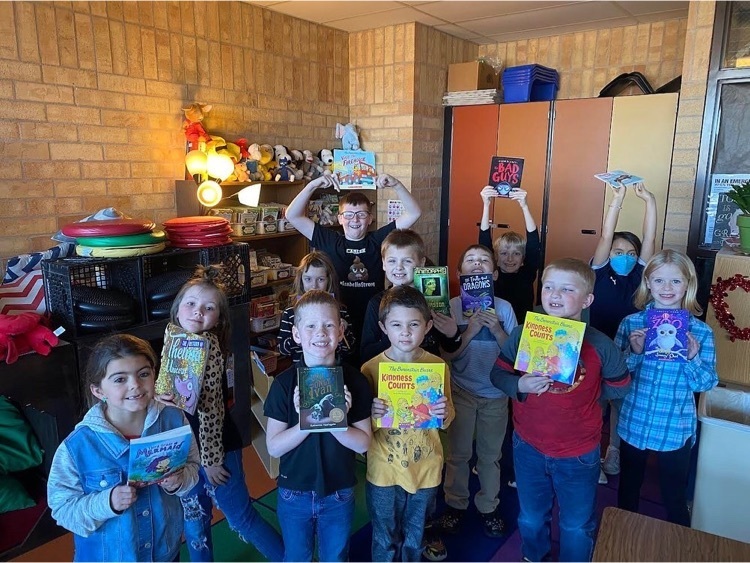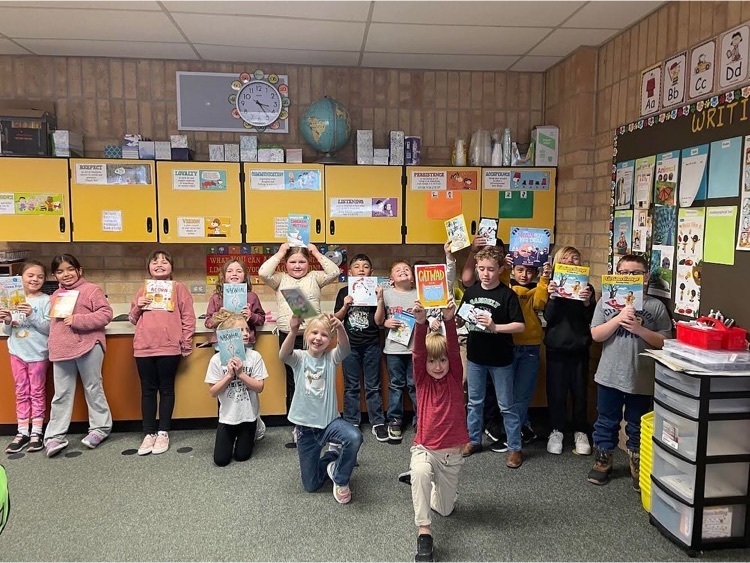 First graders used shaving cream to practice writing spelling patterns.