The members of the Junior High National Honor Society mailed care packages to several of our former graduates who are actively serving in the military. Many thanks have been received.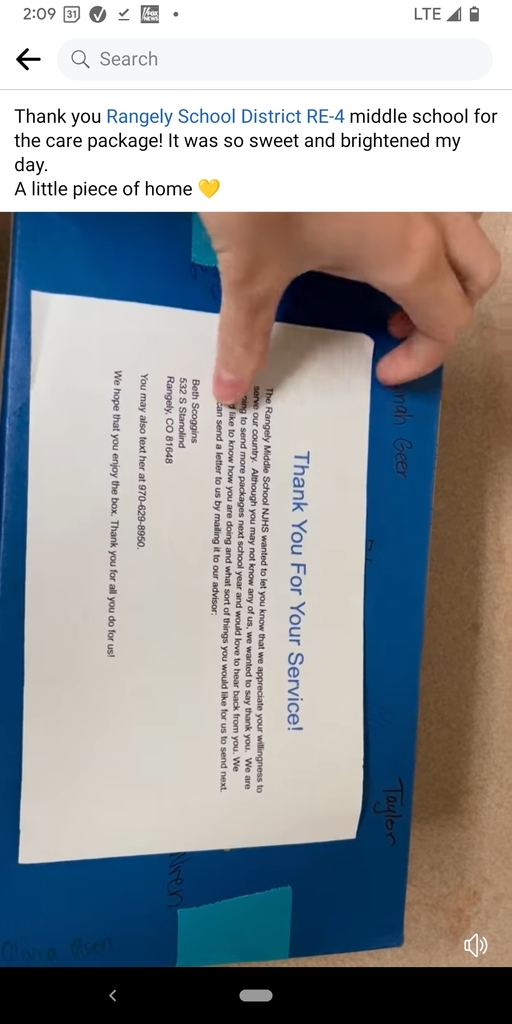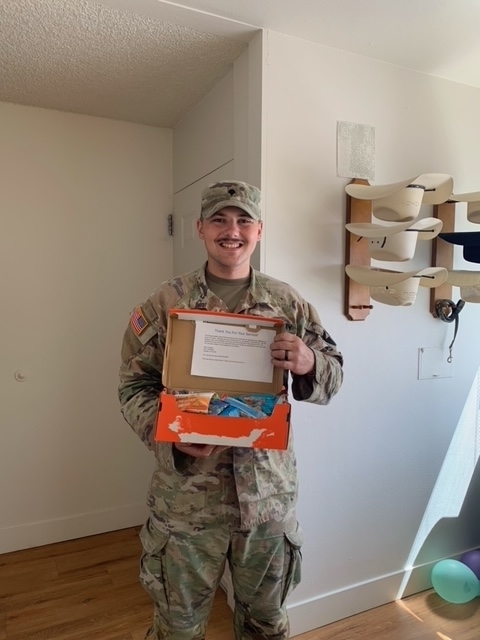 As many have heard, our Rangely High School Girls Basketball Team has qualified for State. Rangely is a small community that is committed to its youth. That can also, at times, create other issues for us as we have multiple staff members with children who are playing in the tournament as well as coaches and administrators who plan to be at the games. Currently, we have seven teachers, two administrators, and five support staff who will be going to the games. Additionally, we have three other staff members who had previously arranged to be gone that day and several other staff members who want to go and support our girls. Confound the problem with the fact that we have very few subs in the district. Add that all up, and we simply will not have enough staff members to keep the doors open this Thursday, March 9. As such, we will not have school that day (we will take one of our built-in snow days). We are excited that so many will be there to cheer on the girls, but at the same time, apologies to the parents who will be making arrangements for their children's care that day.

One of our recent guests here at the EEC .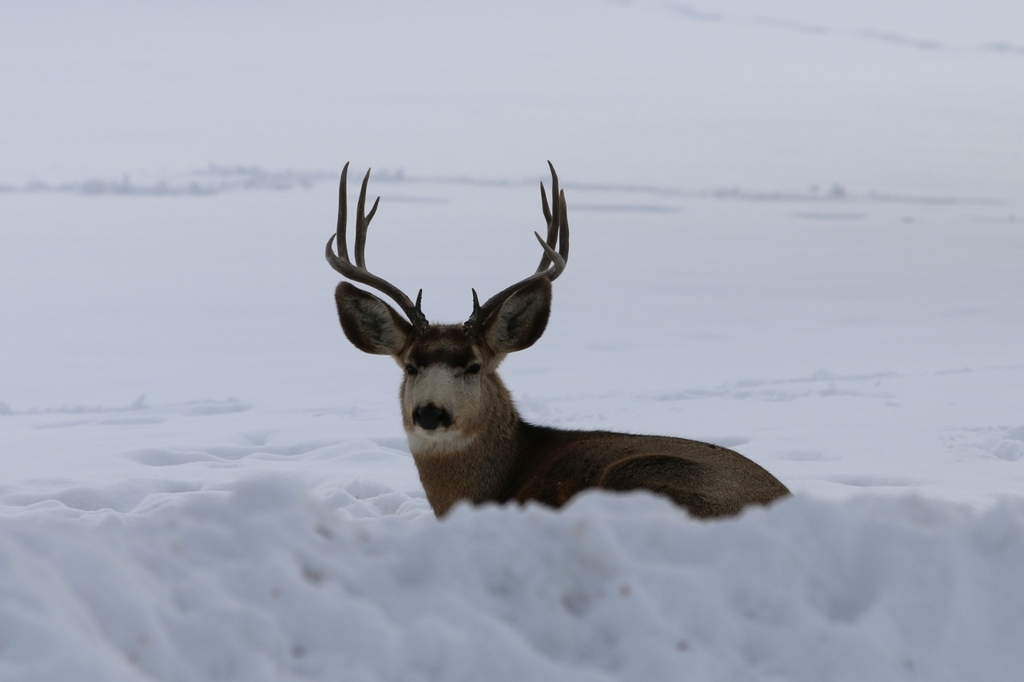 Due to weather and travel concerns, tonight's high school basketball games at Caprock Academy are rescheduled for Thursday, February 2.


On Monday, October 24, the Rangely High School Drama Class took a field trip to Vernal Theatre Live to see "CLUE: The Musical."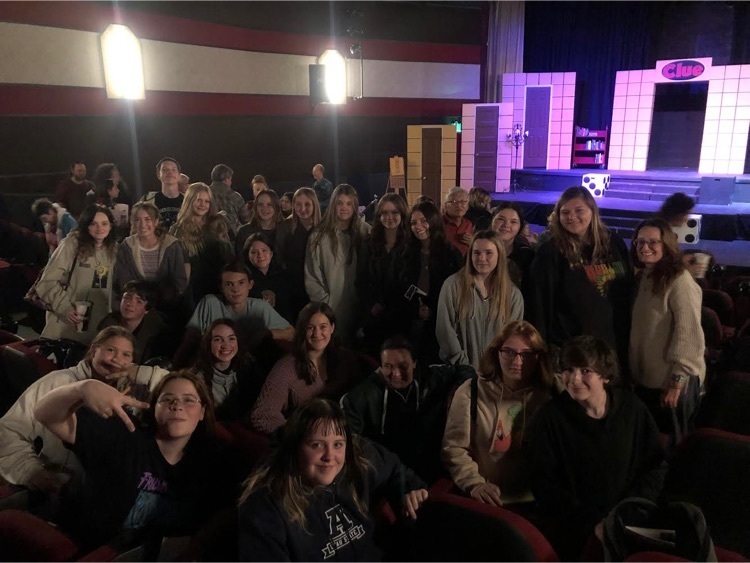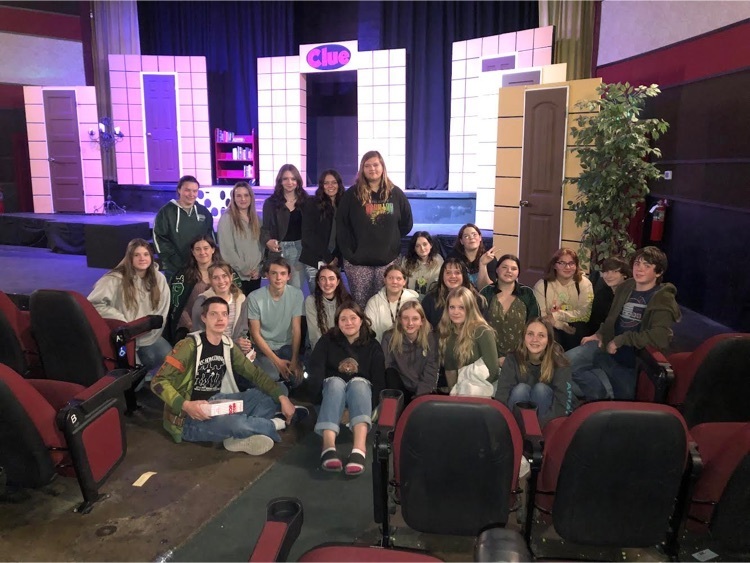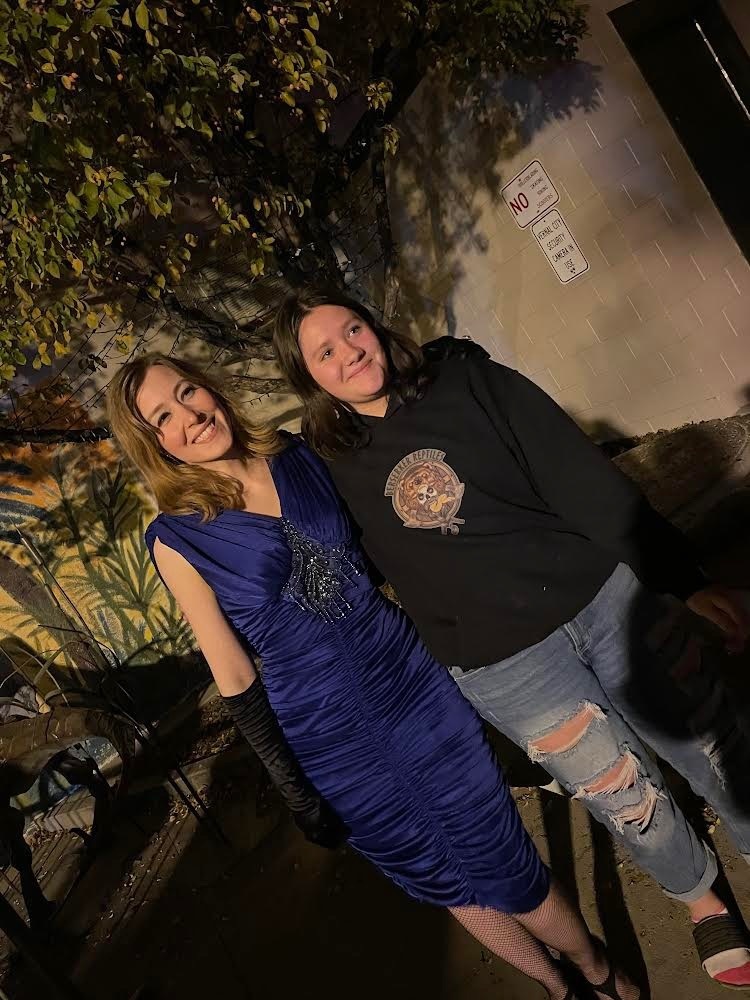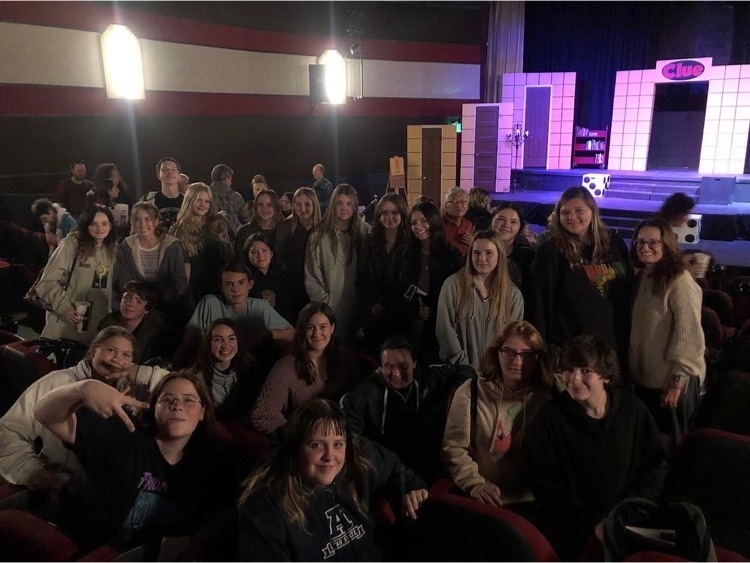 A few of our youngsters rockin' their Panther gear.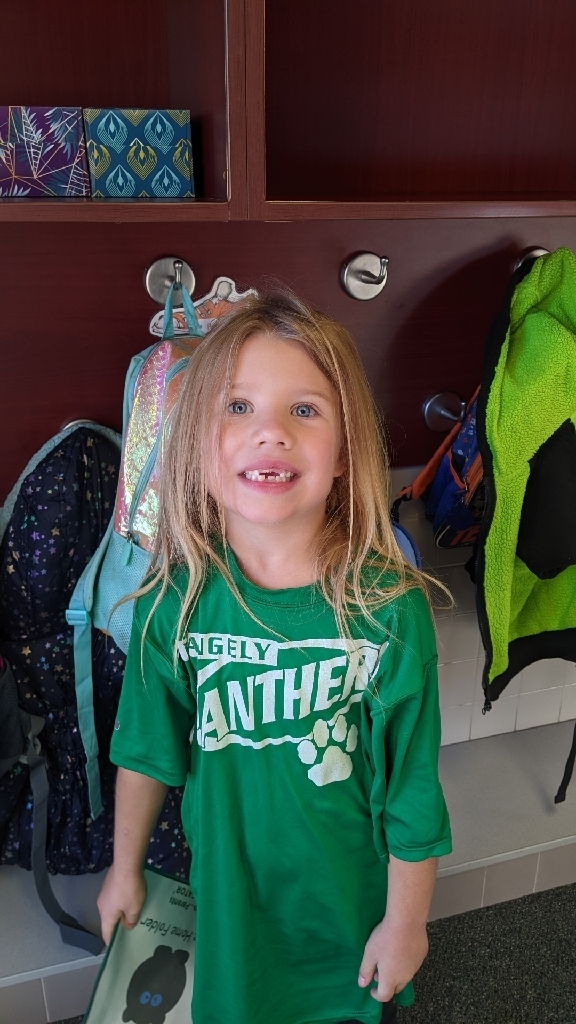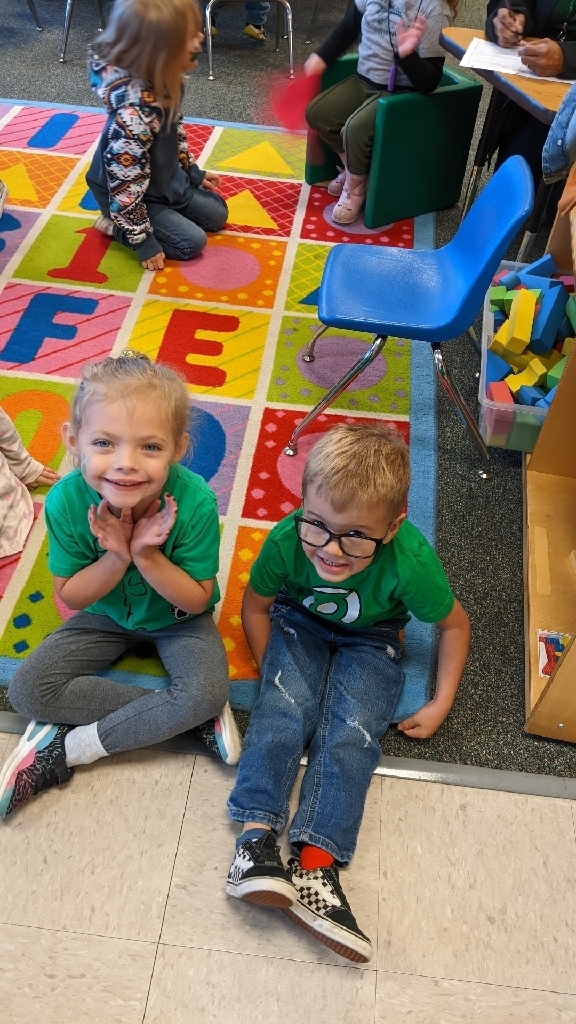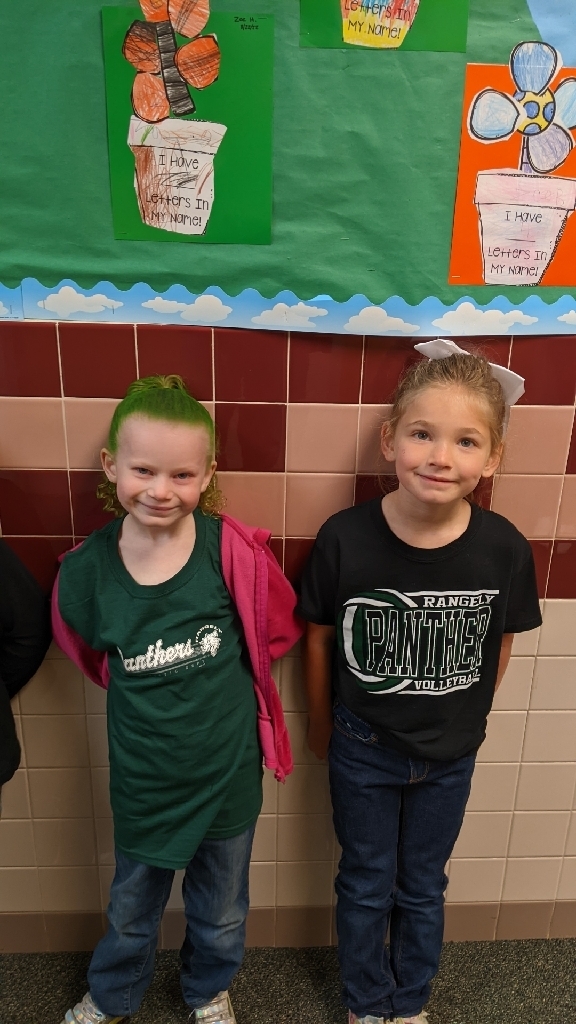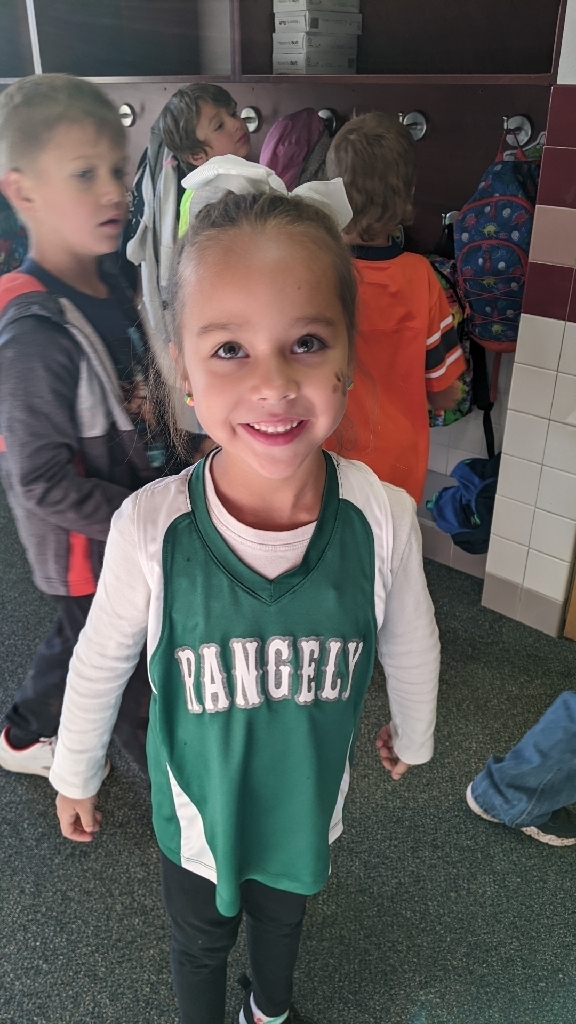 Activity cards for all preschool through fifth-grade students are available at the Parkview Elementary Office. Cards are a one-time purchase of $10 per student and will allow your student to get into most sporting events free of charge for the 2022-2023 school year. Students are still asked to be accompanied by an adult at activities.

August 25 is National Banana Split day. Students and staff members at the Early Education Center and Parkview Elementary took it as an opportunity to celebrate the first full week of school. Here's to a great year!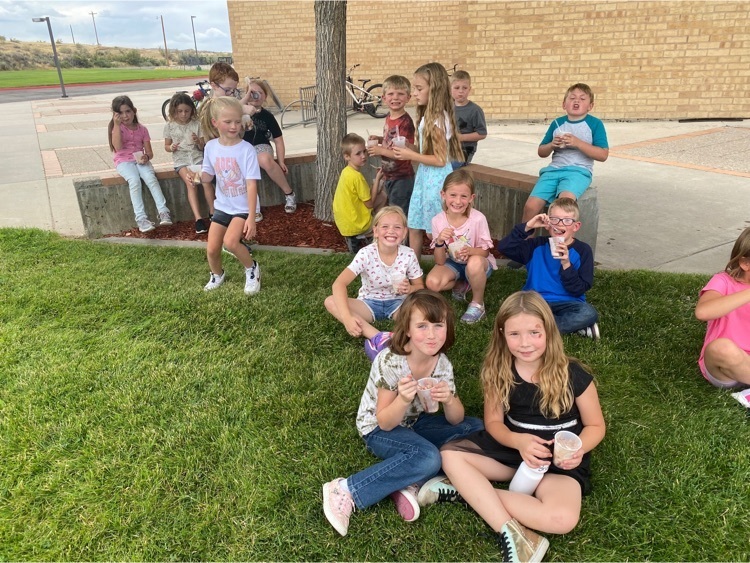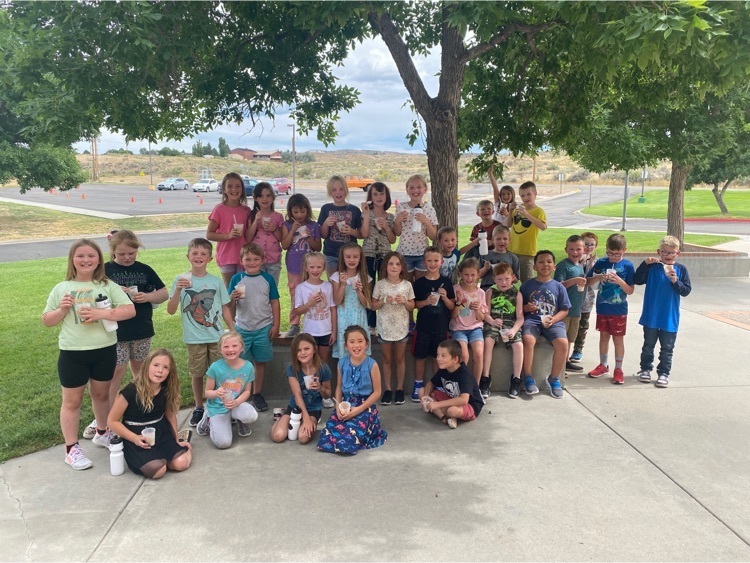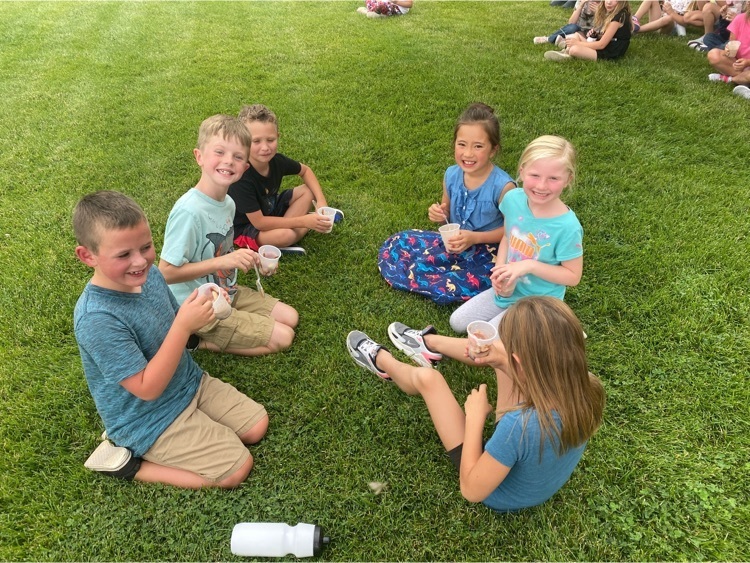 School picture day is coming!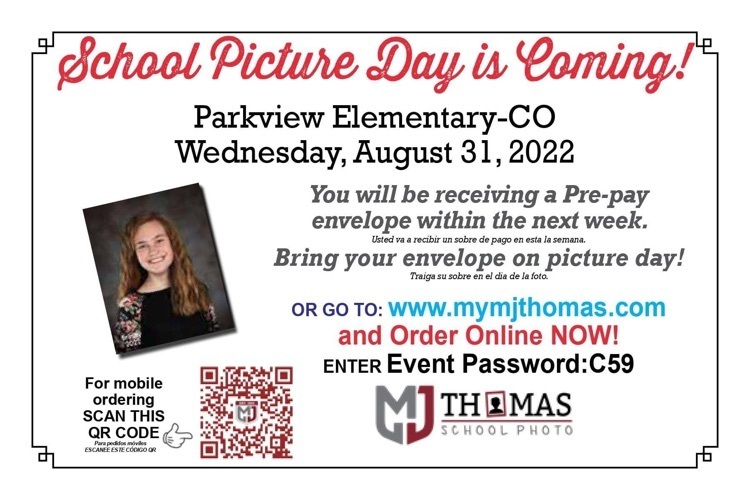 Lunch Menu Change for Thursday, August 25 The main dish will be a BBQ Beef Sandwich instead of a pulled pork sandwich.

Good luck to the cross country team who is running in Meeker. Don't forget to stop by the Rangely Junior/Senior High School this morning and watch the high school volleyball team. Their first game will be at 10:00 AM. Go Panthers!

Rangely Junior High Cheerleading Practice will start on Monday, August 22, at 4:00 PM. Athletes will need to have their physical and proof of insurance turned into the office before they can practice.

The Rangely Junior/Senior High School started school on Monday, and Parkview Elementary and the Early Education Center will have their first day tomorrow, august 17. This means students will be waiting at bus stops in the mornings and walking or riding their bikes to and from school. The senior high school also has an open campus for lunch, so many students also walk home or to stores for lunch. Please be extra careful as you drive when students are out and about. Thank you for helping us keep our students safe.

The RE-4 School Board Meeting scheduled for tonight, August 16, has been cancelled. Our next meeting will be on September 20 at 6:15 PM.

There will be a Back to School Night for the Rangely Junior/Senior High School tonight, Tuesday, August 16, at 6:00 PM. Following the back-to-school night, there will be a MANDATORY Fall Athlete Parent Meeting beginning at 7:00 PM. This will be for junior and senior high athletics.

A reminder that the Parkview Elementary School and Early Education Center Back to School Night will be held TONIGHT, Monday, August 15, at 6:00 PM. Everyone will join in the wood gym at Parkview for greetings from Principal Cantrell. After Mrs. Cantrell finishes, you are welcome to visit your child's classroom and drop off their school supplies. Classrooms at the Early Education will also be open once we are done in the gym.

We flat out have some talented kids in Rangely! The art show at the Junior/Senior High School tonight was amazing.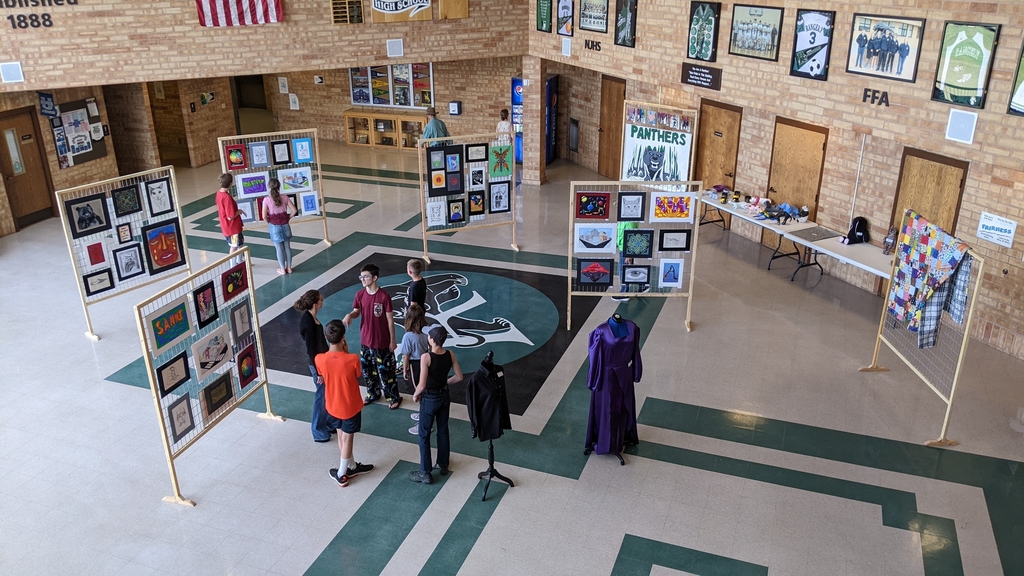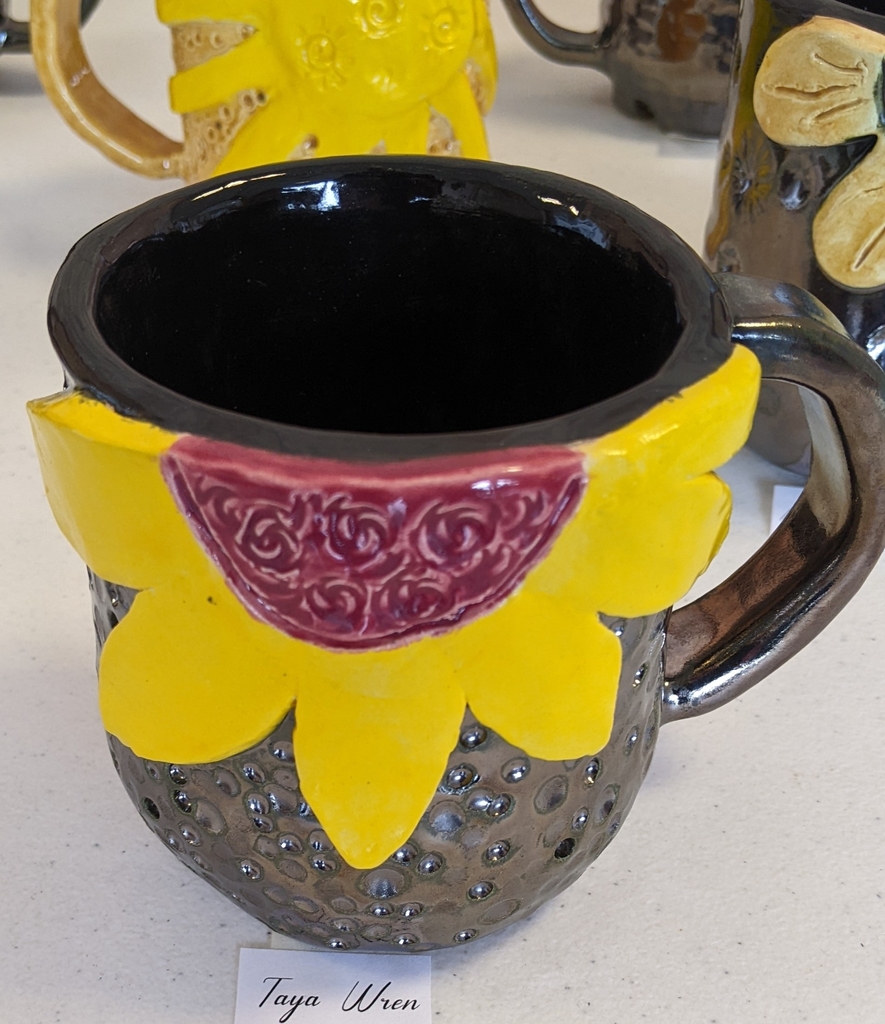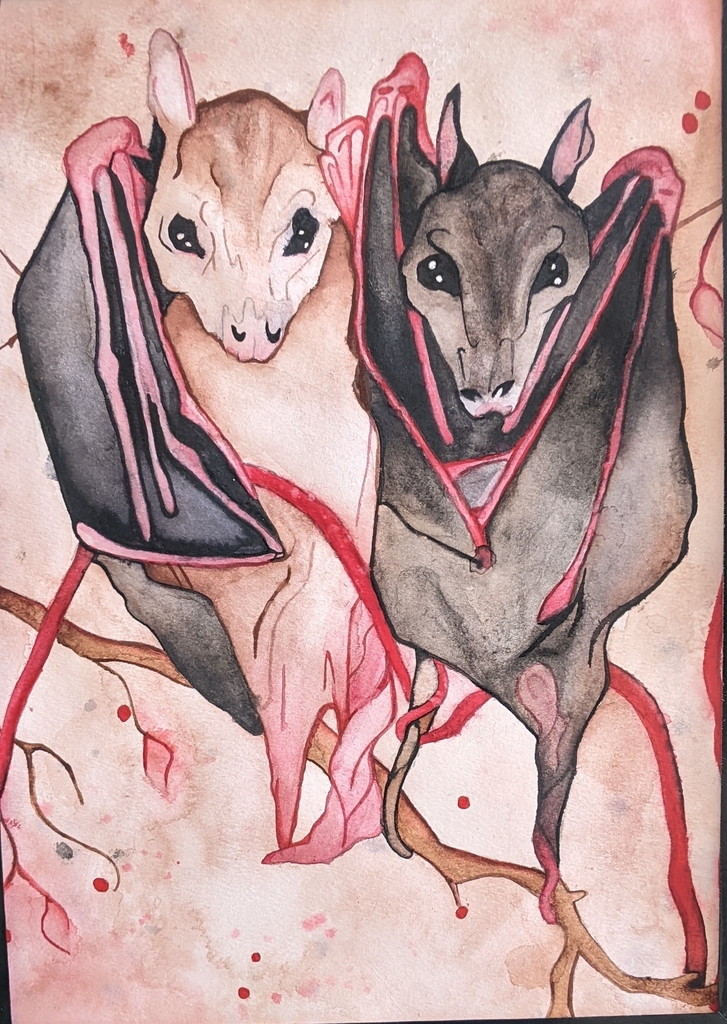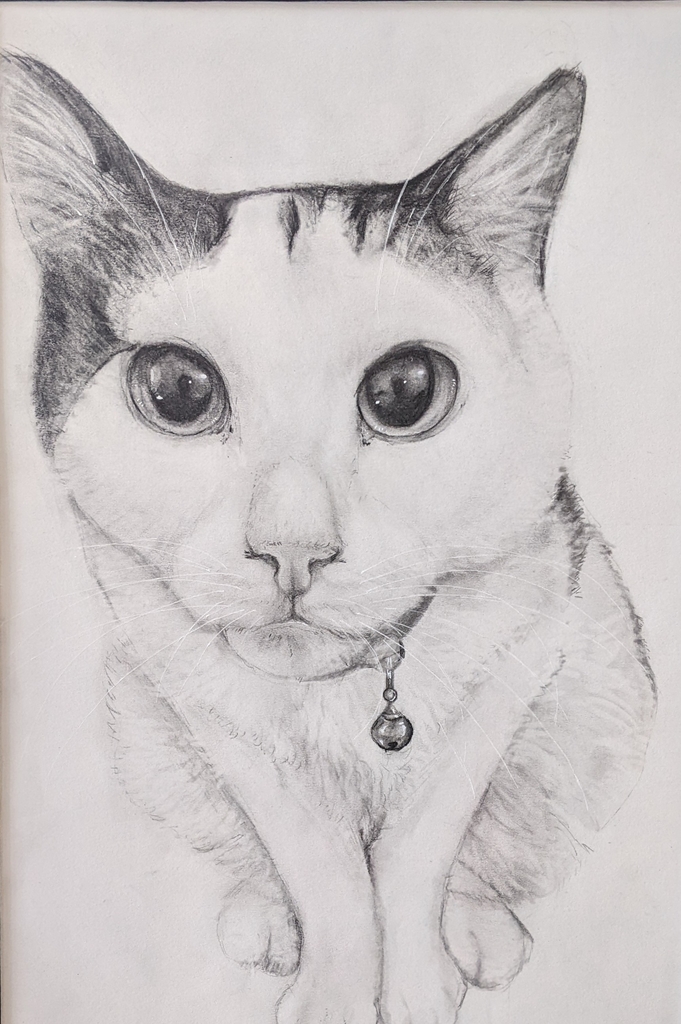 I was in each of the classrooms at the EEC today to share my latest 3D printed dragon. This was printed on my 3D printer, however I received a grant that will provide three new 3D printers for the district. The plan is to have the students use these 3D printers as a reward for reading. Remember, there is a strong correlation between home reading and academic performance.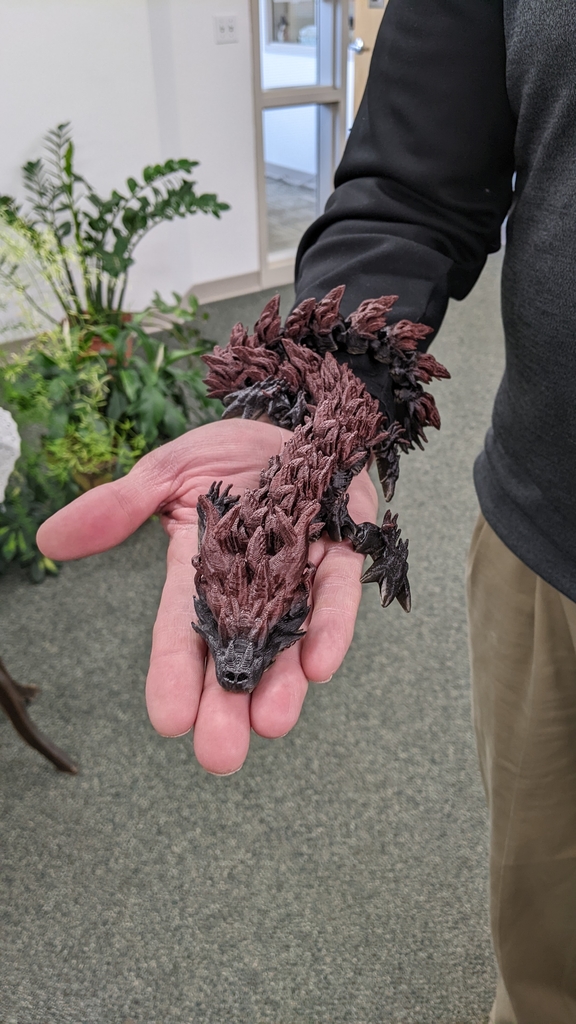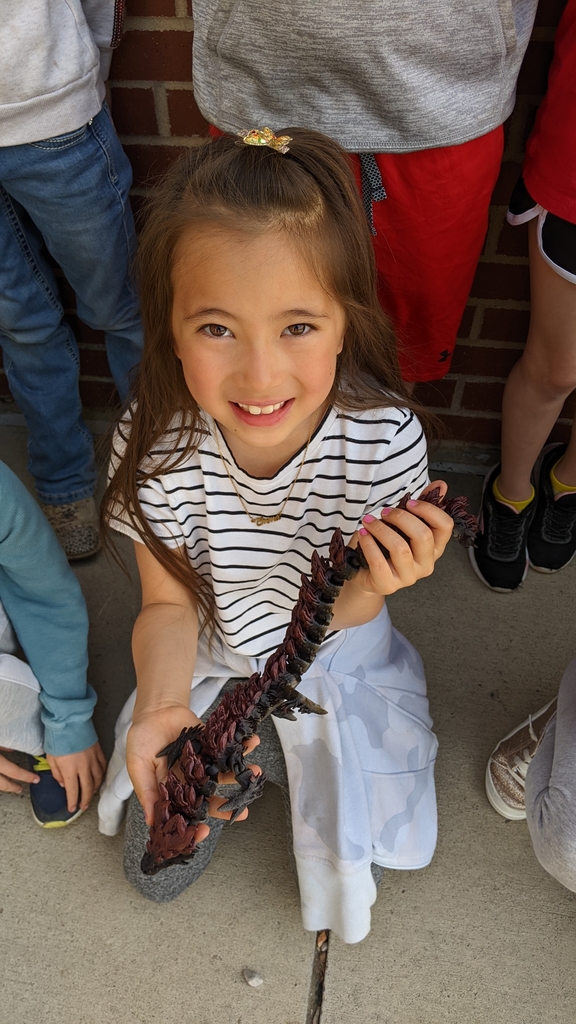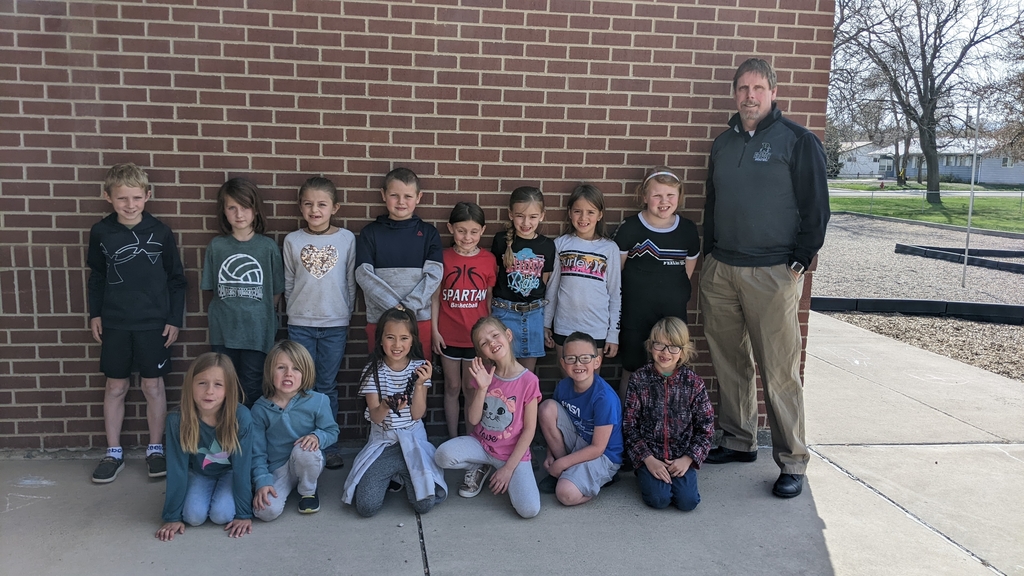 There is new artwork in the Rangely Junior/Senior High Library thanks to Freshman Ashlynn Ducey, Miah Wren, and Miley Chism. We have very talented students.